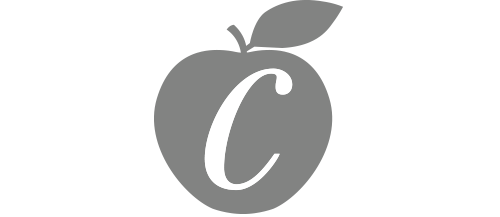 Information for during your stay
Check-out
You can check-out on your day of departure any when up until 11am. Later check-out can be arranged depending on availability and charges may apply.
Wi-Fi
You can connect to our free Wi-Fi with just a few details. The Wi-Fi network is named Crouchers Free Wi-Fi.
Reception
Open from 7am – 11pm Mon – Friday & 8am – 11pm Sat – Sun. If you need any assistance after reception is closed, please ing the doorbell at the entrance to reception and our night porter will assist you. Or in case of an emergency please call either 07887744570 or 07775737955.
Guest Services
If you'd like us to order you a newspaper, please let us know which paper you'd like before 8:30pm and we will arrange this for you for the following morning.
Emergencies
In the unlikely event of a fire, please make your way to the fire assembly point located at the far end of the car park. If you have an accident or health and safety concern during your stay please let us know. In the case of a medical emergency please call 999.
Potager Restaurant & Room Service
Breakfast is served from 7 – 10am Mon – Fri and 8 – 10am Sat – Sun. Please call reception on 0 to find out more about our lunch and dinner service times. Room service is available in our service times and is charged at £5 extra per tray.
Potager Bar
We have a wide selection of wines from around the world, as well as a great selection of spirits and cocktails. Call reception on 0 and we can bring drinks to you in your room.
Local Area
You can find out more about the local area that surrounds us on our local area page here. If you want our help in suggesting places to go, please call us from the phone in your room by dialling '0' or pop into reception and we'll be happy to help.
Where to eat?
On our estate, you'll find 2 restaurants to choose from which are easily accessible.
In the main building of our hotel you'll find our Potager Restaurant – perfect to enjoy a few drinks on our gorgeous garden patio. The Potager Restaurant utilises the gardens home grown crops and local produce to create a true farm to form ethos serving rural British cuisine. Take a look online here at what's on at the Potager, especially happy hour!
Alternatively, you can find our Cider House Ristorante on the other side of our estate. The Cider House is an exciting Italian pizzeria serving homemade stone-baked pizzas, delicious fresh pasta dishes and more. You can find out more here. You can get the by car by turning left out of the Hotel entrance to the estate and driving roughly 700 yards down the road – you'll find the Cider House on the left on the bend. Or if you fancy stretching your legs and a few drinks, you'll find a woodchip path at the bottom of the Potager Garden which leads you to the front of the Cider House.
You can also find other great places to eat around us, especially the Thyme and chillies Indian across the road from Crouchers Hotel. If you'd like some suggestions, do call us or pop into reception.
Laundry
Trousers | £5.50 per item
Dresses | £5.50 per item
Shirt/Blouse | £4.50 per item
T-Shirt | £2.50 per item
Socks | £2.00 per item
Please note that we do not launder undergarments.
Please bring your laundry to reception in the morning where it can be processed for you. Your laundry will be returned to your room the same evening. Dry cleaning can be done by prior arrangement. If you need an iron and ironing board, please call reception on 0 and we can provide you with one.
Telephone
To call an outside line, please dial 9 before the telephone number.
Wake up call
Please call reception on 0 to arrange a wake up call.
More tea & coffee etc
If you're in need of anymore tea, coffee, towels etc, please call reception on 0. Please use care when boiling water in the kettle.
Nespresso Instructions
Please click here for instructions for the Nespresso Coffee Machine
Room Keys
Please return your keys to reception upon check-out. Any missing, lost or unreturned keys will be charged at £6 per key.
Address
If you're needing to let anyone know where your staying, our address is: Crouchers Hotel, Birdham Road, Chichester, West Sussex, PO20 7EH